GUFFEY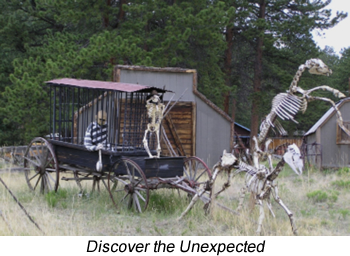 Once called Freshwater, this little western town awaits the traveler who wants to discover the unexpected. Just off highway 9 near the southern edge of Park County, Guffey's history runs from an early venture in mining to a more successful commerce center for the area ranches. Independent and creative, the residents of Guffey have maintained the historic buildings of an earlier time and reveal a high percentage of talented Artist in the area.

A favorite local event is the annual Heritage Days on the Fourth of July, which has drawn photographers and fans from all over the United States to witness. A camera is a must when visiting Guffey and its late 1800s buildings, charming restaurants and gallerys. Guffey is a small, rural community of talented artists in the southern portion of Park County. The Guffey caldera (basin) is part of a much larger volcanic complex that includes Florissant Fossil Beds National Monument. Guffey sprang up following the 1859 "Pikes Peak Or Bust" gold rush.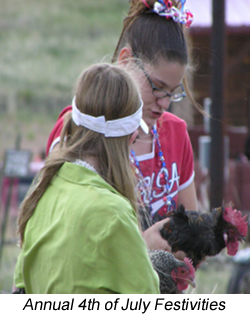 The oldest living trees in the Rocky Mountains (up to 2600 years old) still grow on Black Mountain and Thirty Nine Mile Mountain above town. County Road 102 through Guffey serves as a western portal to the Gold Belt Tour National Scenic Byway. Visitors are encouraged to tour this historic town and stop at the Guffey Caldera Art Gallery. Guffey also offers rustic guest cabins built in the late 1800's.
Events in Guffey
Dining in Guffey